BRAVE FIA 2015 Helmet for FIA XC Cross car and Side-by-side
BRAVE FIA 2015 Helmet for FIA XC Cross car and Side-by-side
Brave has exclusively manufactured a special OFF ROAD racing helmet. The best helmet for Carcross, Kartcross,  FIA XC Cross car and Side-by-side.
His visor and his wide eye opening allow the use use of XXL Goggles.
The helmet is already Homologated, both FIA 2015 and SNELL 2015.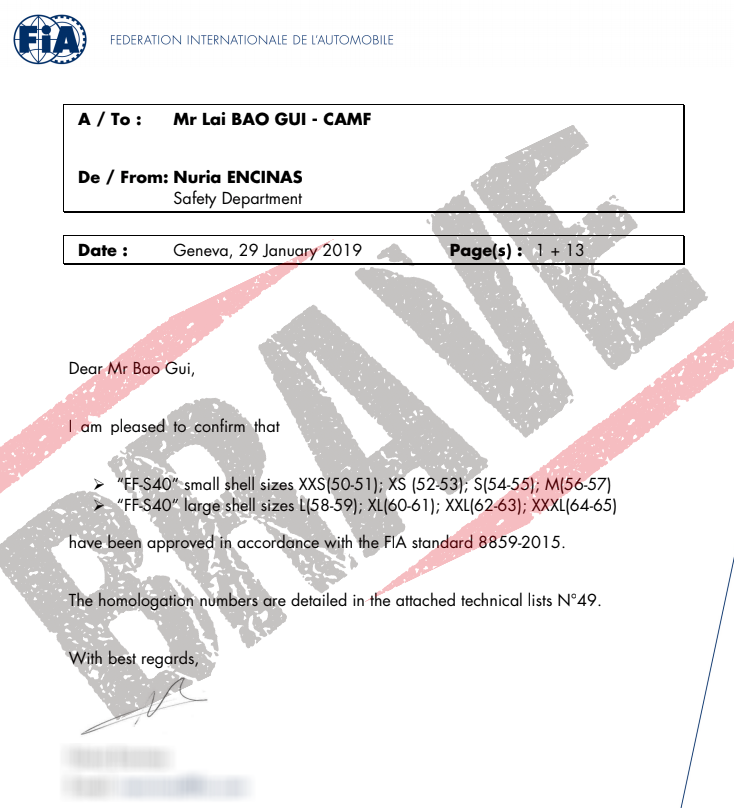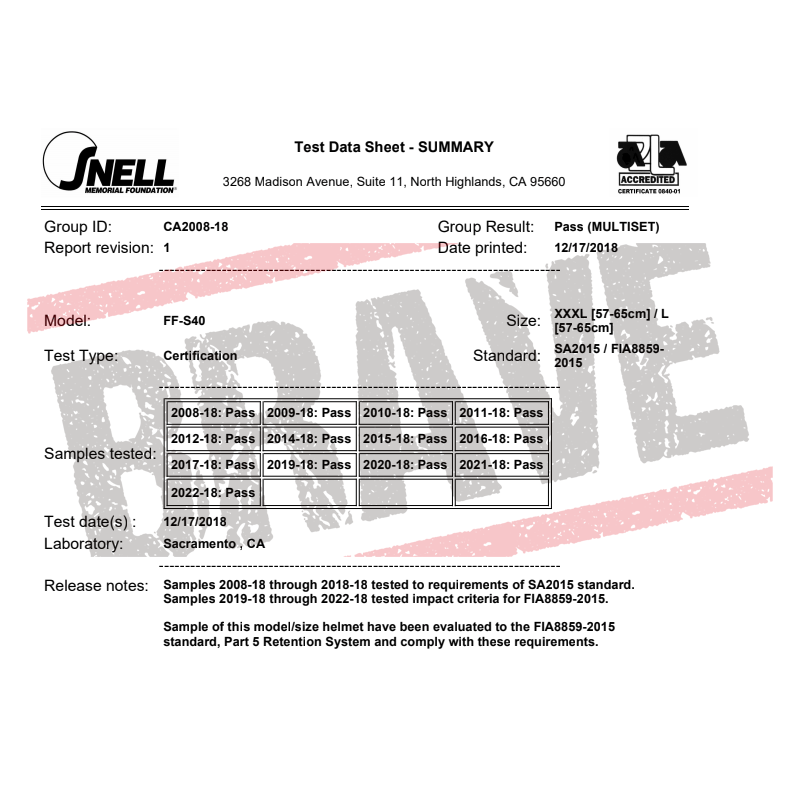 Features:
Revolutionary housing design made of Polycarbonate Composite with visor.
Lightweight and comfortable thanks to the CAD design.
Air diffusers from front to back to better dissipate the heat and sweat of the pilot.
Removable interior for washing that absorbs moisture and odor-free with antibacterial fabric.
Large front opening for maximum visibility and better adjustment of the goggles, including Progrip XL O RnR Collosus.
FIA 2015
Color White, silver, matt black.
Includes M6 terminals for the installation of Hans clip
Includes hans post anchors FIA 8858-2010 Stand21
Strap closure DD.
Size guide:
To know your size, you just have to measure the contour of your head as shown in the image below.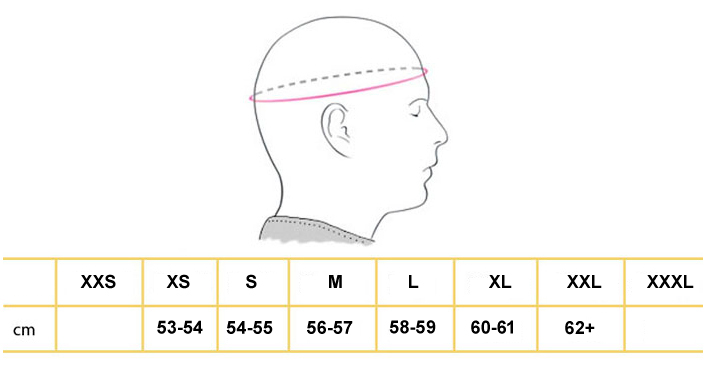 8858-2010 FIA Stand21 HANS Included:
The Brave FF-S40 include the hans post anchors, to avoid the disorder of having to find them and place them.
It will leave the factory with them on and so you will not have problems of homologation.